Prom 2008 is fast approaching. Girls (and Moms) across the country are thinking, dreaming, and planning for prom 2008. Prom the perfect fairy tale night. Beautiful clothes, beautiful places, beautiful memories. A night where everyone becomes a princess.
This year the dresses are oh so beautiful! The choices and colors endless. So many to pick from and such fun shopping!
So much to do before prom time – a dress to choose, a hair style (up, down, twist, curled, straight . . . ), accessories and of course shoes!
After you have selected a dress it's time to shop for shoes! Almost all the dresses this year have a bit of bling. A little bit of sparkle, a bit of jewel. What better to match . . . silver shoes with bling!
These styles will go with any of the hottest dresses for prom2008.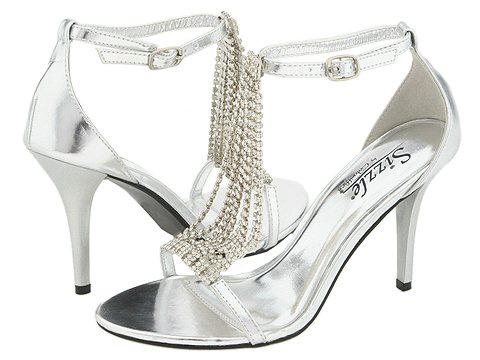 Atlantis from Sizzle available at Zappos
Charles David's Starbright available at Zappos